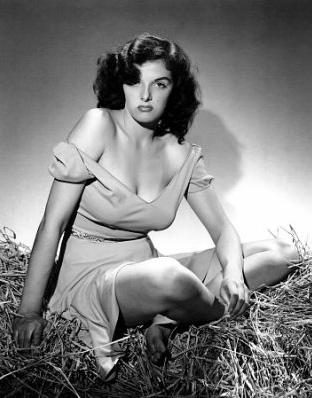 Welcome to CelebrityNetwork.com,  I'm your host, Lana Valentine.  Our guests today are the very beautiful and talented Terry Moore and  Jane Russell.  These two remarkable women have made well over 100 films, and have worked with some of the most handsome and accomplished leading men in the industry.
Today you'll get to eavesdrop on a telephone conversation between Terry and Jane as they discuss  some very intimate details about the rugged Robert Mitchum, the very handsome Clark Gable and the often mysterious Richard Egan.  Husbands and lovers are not exempt from this very compelling and often funny conversation.  Jane talks candidly about Marilyn Monroe and Terry Moore talks about meeting Leonardo DiCaprio and his portrayal of Howard Hughes.
Just a little hint, listen for the story of how Jane Russell and her friends played a joke on a very unsuspecting Clark Gable. Join us now and enjoy a conversation between "Old Acquaintances."
Subscribe via iTunes or click the player below to listen on your computer.


Podcast: Play in new window | Download